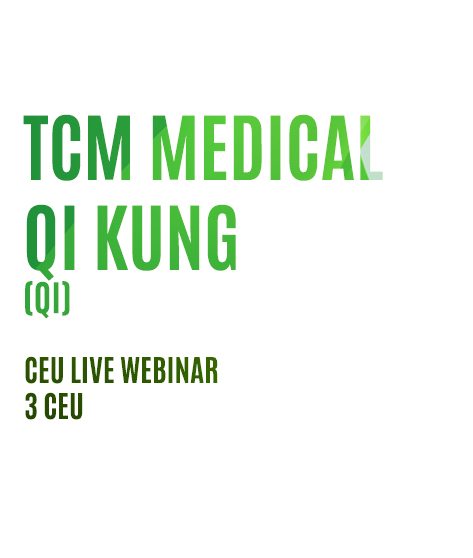 (QI) TCM Medical Qi Kung (3 CEU)
Refund Policy: There is a 48 Hour Cancellation policy for any webinar registration.  Within 48 hours there is no refund and no cancellation.
Qi Kung is an essential part of our TCM protocol. The content includes the histories of different categories of Qi Kung and how it trickles down to modern day TCM medical Qi Kung. Qi Kung exercises covered in this webinar include: Meditative Qi Kung, Zang Fu organ Qi Kung, Chantings and the 8th Sectional Brocade.
Start Time:
08/22: 2PM PDT (PENDING)
09/26: 2PM PDT