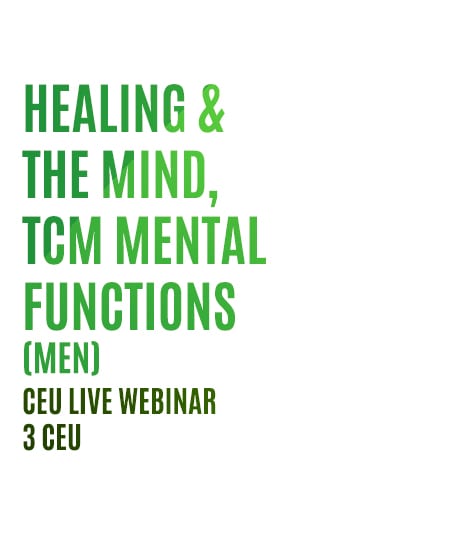 (MEN) HEALING & THE MIND, TCM MENTAL FUNCTIONS (3CEU)
Refund Policy: There is a 48 Hour Cancellation policy for any webinar registration.  Within 48 hours there is no refund and no cancellation.
TCM manifestation of fear, fright, Dian and Kang, with classification and points for insomnia. TCM mental components and heart organ functions. The development of the three treasures.(Qi, Jing and Shen)With a deeper understanding and consciousness of the spiritual world.
Start Time:
5/29: 9AM PDT