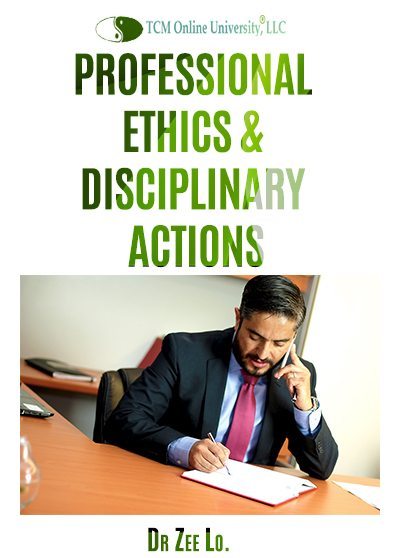 PROFESSIONAL ETHICS & DISCIPLINARY ACTIONS (FL Only Certificate) 4ce
Refund Policy: You are entitled for a full refund within 10 days of purchase excluding certification.  If a certificate is issued then no refund will be given.
Fulfills FL state renewal requirement for 2 hrs. of Law and 2 hrs. of Medical Errors. (ATTN: 4 hrs approved by FL only, accepted by NCCAOM. THIS COURSE IS NOT APPROVED BY CA. STATE. IT IS FOR FL. STATE ONLY)
We will also posted the hours on CE Broker upon passing.