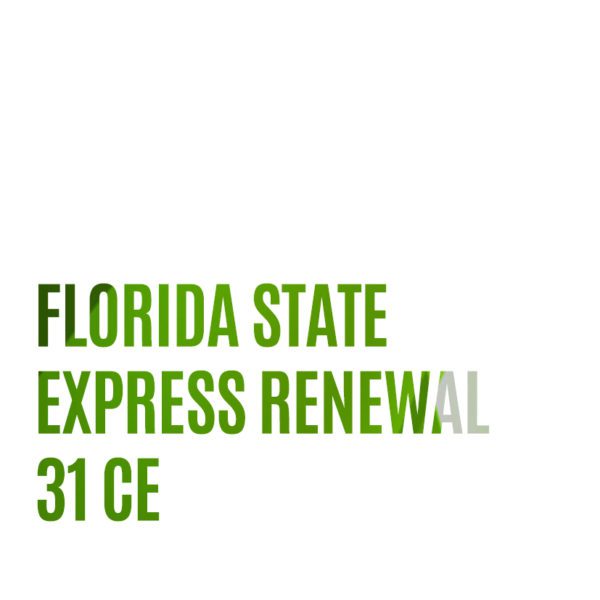 SPECIAL FL 31 – Florida State Express Renewal 31 ce
Refund Policy: You are entitled for a full refund within 10 days of purchase excluding certification.  If a certificate is issued then no refund will be given.
This online version contains: 2 PDA on Fl. Law, 2 PDA on medical Errors, 1 PDA on Helping to prevent Human Trafficking, 8 PDA on Lab Test & Imagings, and 18 PDA on Traumatology Basic & Advanced level. This is an economical package.
(Upon completion, the CE hours will be automatically posted on the CE Broker.)