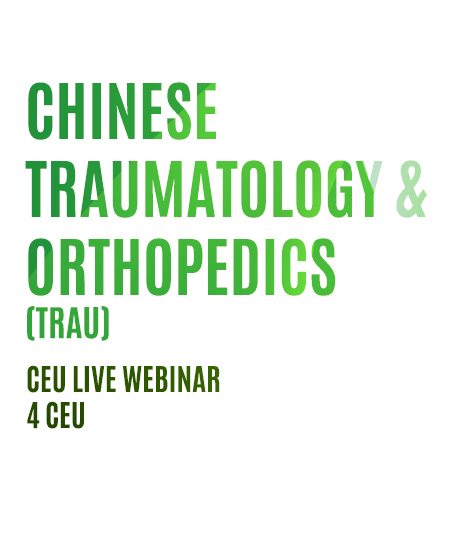 (TRAU) CHINESE TRAUMATOLOGY & ORTHOPEDICS(4 CEU)
Refund Policy: There is a 48 Hour Cancellation policy for any webinar registration.  Within 48 hours there is no refund and no cancellation.
The treatment of Chinese traumatology via TCM: Including diagnosis, classification, treatment plans, traumatology flow chart with stages of injuries. Commonly used acupuncture points, Tui Na points, TCM Orthopedics and Trauma herbal paste.
Start Time:
05/16: 9AM PDT