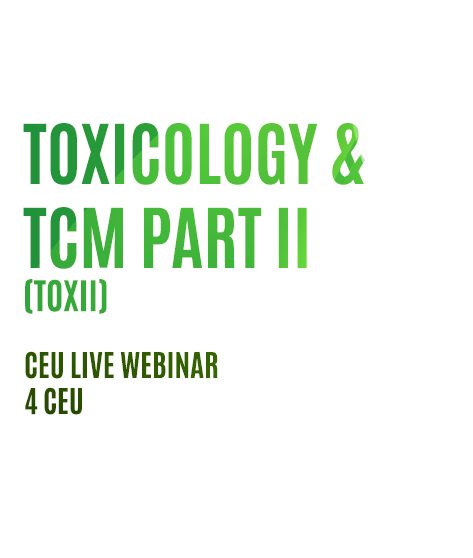 (TOX II) Toxicology & TCM Part II (4CEU)
Refund Policy: There is a 48 Hour Cancellation policy for any webinar registration.  Within 48 hours there is no refund and no cancellation.
(NOTE: YOU MUST DO TOX FIRST BEFORE YOU CAN DO TOX II)This webinar course is the continuation of toxicology & TCM. With emphasis on GMO, the conspiracy theory and toxins within our environment/food/lifestyle. Summaries will be provided for ways of living a toxic free life.
Start Time:
05/09: 2PM PDT
06/27: 1PM PDT