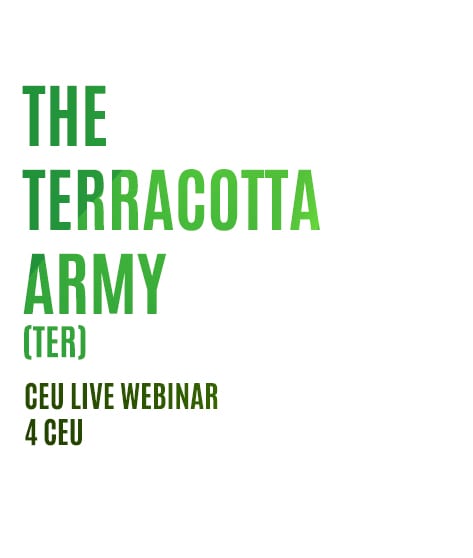 (TER) Quest for Immortality – The Terracotta Army (4 CEU)
Refund Policy: There is a 48 Hour Cancellation policy for any webinar registration.  Within 48 hours there is no refund and no cancellation.
(NEW COURSE) Qin Shi Huang, was the founder of the Qin dynasty and was the first emperor of a unified China. His public works projects included the Great Wall of China, as well as the city-sized mausoleum guarded by the life-sized Terracotta Army. Later in his life, Qin Shi Huang feared death and desperately sought the fabled elixir of life. We will examine just how significant all these elixirs are from a TCM perspective and whether it hastened his death or extended his life. This course will also show videos taken lived at the mausoleum.
Start Time:
04/24: 9AM PDT
05/15: 9AM PDT