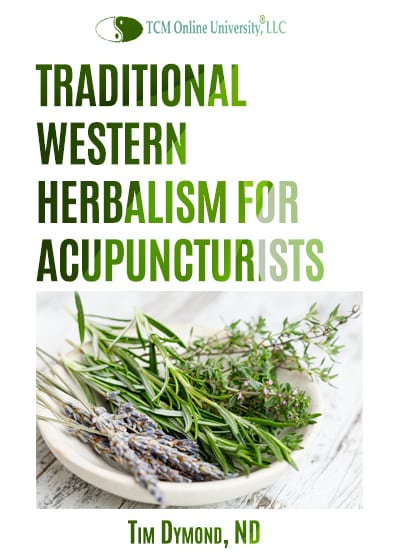 Traditional Western Herbalism For Acupuncturists Part I – Herbs of Europe 4 CE
Refund Policy: You are entitled for a full refund within 10 days of purchase excluding certification.  If a certificate is issued then no refund will be given.
In this first part of a two part series, students will learn about the western herbal traditions of Europe. The use of twenty five different herbs will be described in detail giving both traditional western uses, modern applications, dosage, contraindications, and safety. Half of the study materials will be dedicated to issues regarding safety.
By Tim Dymond, ND
(Approved by the CA, FL and Accepted by NCCAOM)