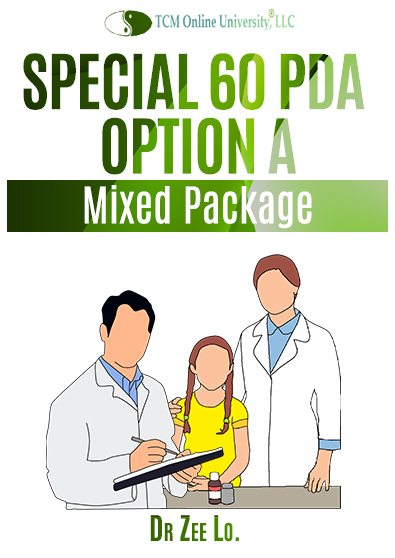 SPECIAL 60 – OPTION A (Mixed Package) – NCCAOM Accepted 60ce
Refund Policy: You are entitled for a full refund within 10 days of purchase excluding certification.  If a certificate is issued then no refund will be given.
This online version contains: 32 CE on Traumatology Basic & Advanced level, 4 CE Acupuncture Accidents, Ethics & Disciplinary Actions (2 hrs on Ethics and 2 hrs on Safety), 8 CE on Lab Test & Imaging, 4 CE on Toxicology and 4 CE on Herb Drug Interaction, and 8 CE on TCM treatment of Migraine Headaches. This is an economical package.